Christopher Chong Productions provides a wide variety of technical support services.
Smaller businesses and individuals don't have the advantage of having a tech support staff like large companies do. Christopher Chong Productions fulfills this niche. Ranging from simple recommendation of software and hardware to networking an office, we have the skills and tools to get the job done efficiently and effectively.
Additional consulting services are offered in our Computer Services section.
The following is a sampling of some of the technical support services we provide:
Office & Home Computer Troubleshooting
Problems with your Windows operating system? Installing software? Installing a scanner? Getting your sound card to work? We can troubleshoot your system and get it running properly!
Hardware and Software
Do you need a recommendation on purchasing hardware or software? We can help you make an informed choice based on your budget and what you are trying to accomplish with your system.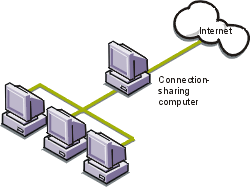 Internet Access & Connection Sharing
Want to connect to the Internet? We can help recommend a method of connecting from the different types of services available.

Tired of sharing the one computer in your home or office that has the Internet access? Connect your additional computers or even your laptop to your existing Internet connection! It does not matter if you use Dial-up, Cable, or DSL. We offer multiple solutions (hardware and software based) for Internet Sharing based on what your needs are.
Networking
Going hand in hand with Internet Sharing is networking. Network your home computers or office. By doing this, you can share your files, printers, and resources.